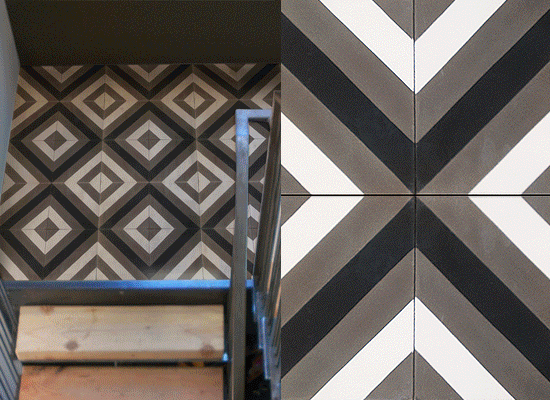 that's right! clé now has pattern upon pattern of moroccan encaustic cement tile -on hand- just in time to help you refine your dearest spaces into your dream tile project!

---
what does this mean exactly?
well, with over 50 different patterns (black/white/gray, as well as colored patterns and solids) there are plenty of our high quality, hand made, pre-polished, and pre-sealed moroccan encaustic cement tiles for your tile project.
that was a mouthful! however, that's just what we have- a bunch of awesome, knock-your-socks-off cement tile that is ready to ship at a moment's notice. so don't let your project be caught without the best cement tiles available. we all know the time and resources it takes to pull off a new or remodeled project. it's great to know that you can order your favorite cement tiles for a "quick-ship" delivery, and that you can rely on these tiles for being the best possible quality for your project.
here's how you to shop this stock-
1) go to our cement tile home page (click here)
2) click on the red in-stock button that looks like this:
3) then shop to your hearts content!
---
please feel free to contact us via email - contact@cletile.com
or via phone- 415-887-9011
and we will be happy to help you bring your cement tile project into reality.
---
Topics: cement tile stock
Read More
Tags: cement tile stock