authentic, traditional moroccan handmade terracotta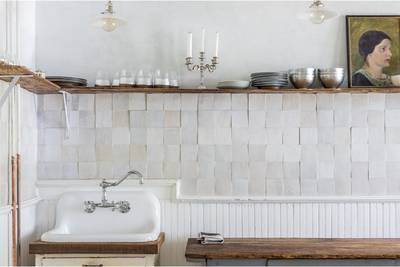 design / photo: zio & sons
a classic square shape with the power to transform any space
zellige are the sequins of the tile world, imparting their hand-cut goodness to surfaces in need of its moroccan magic. our 4"x4" squares of this timeless creation are both traditional and familiar, proudly displaying the prized imperfections of color and texture for which zellige is known, making ideal backsplashes, showers and more.
our classic white zellige tile is named weathered white because, even though it is a white terracotta tile of a singular color, that color is made up of dozens of shades of white including greys, creams, pinks, celadons and even blues–all the nuances that can come to life as the color deepens and develops greater character through the years. our weathered white is to white glazed terracotta tiles what opals are to white stones.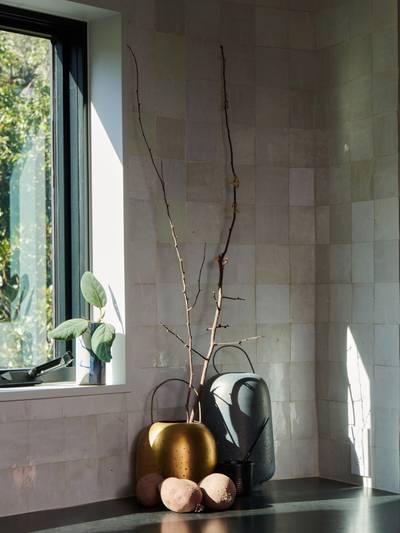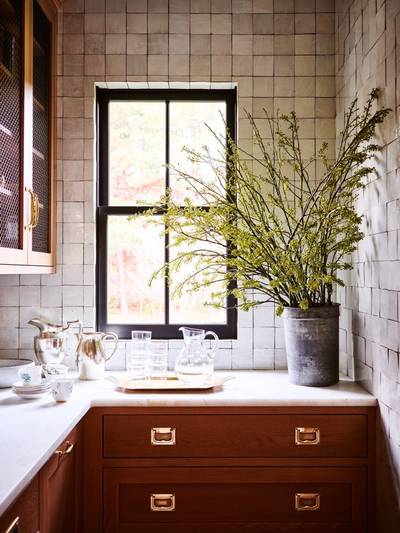 why we love zellige
where do we begin? the goal of clé has always been to feature current artists and their work. however, there were also materials we'd been discovering from around the world which along with their makers evoked the same artistic reverence. such was the case with zellige, a material of such intense simplicity that it seems to hover just above it's earthly roots. this description is our best way to describe the inexplicable aspects of zellige: at once crude yet enigmatic, luminous yet unrefined. once seen, zellige is unforgettable. and we never forgot it until we were fortunate enough to find an authentic resource that we could introduce to the world. it is a singular joy at clé that we are able to share this small bit of the magic of morocco with all of you.
design: jaimie baird / photo: chris churchill
all zellige is not created equal
clé is committed to the craft of traditional ceramics and to the authenticity of the art form. we ensure that we always deliver a handcrafted, wood-fired product that embodies a true moroccan zellige surface. inherent color variations, surface marks and signature flaws (from olive pits exploding in the firing) are trademark characteristics of this ancient craft that we endeavor to maintain; in fact, it is a hallmark of true zellige that we believe is to be cherished. this is the reason why our clients seek out clé zellige above others. many manufacturers have opted for machine cut tiles as they are far less expensive to produce, however, the lack of artisanship comes through in the final installation. discover why we call zellige the "perfectly imperfect" tile.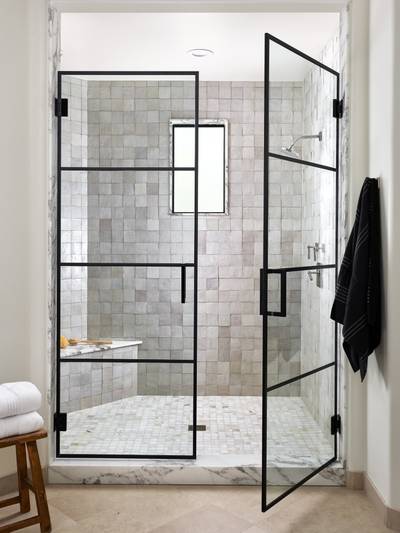 design: nomad design / photo: eric kruk
product specifications
non freeze thaw resistant
radiant heating compatible