the timeless, rich mosaics of morocco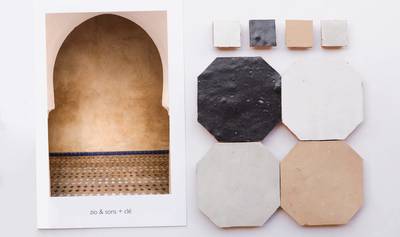 create a classic look with these color combinations
this collection features patterns incorporating 4" octagon and 1" bouchon in neutral shades: weathered white, moroccan sea salt, charred cedar, vintage rose and natural unglazed terracotta. each octagon can be mixed with a contrasting bouchon to create countless pattern combinations and a truly custom look. the collection offers outstanding variations of color and texture, and is perfect as an accent wall or even for a floor surface. also included are pre-assembled mosaic border designs perfect to frame floors, cap backsplashes and more.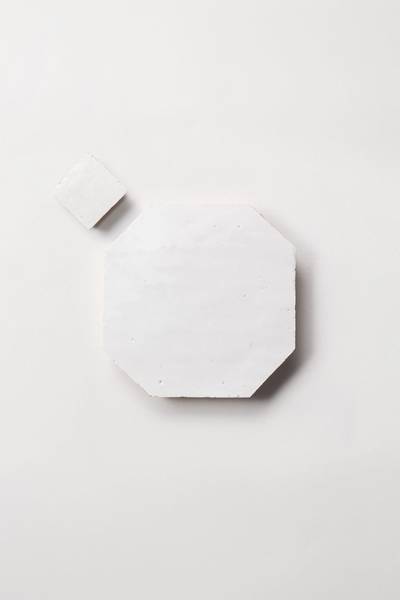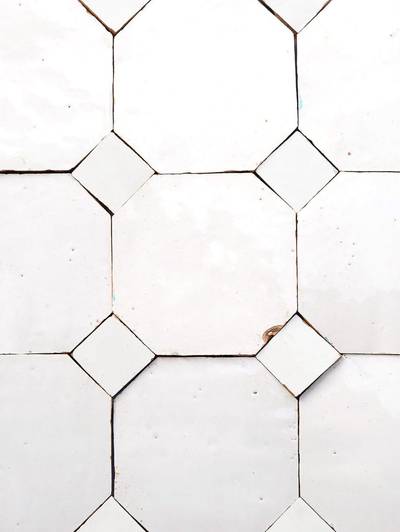 why we love this collection
designer anthony d'argenzio of zio & sons has a flair for transforming historic ideas and techniques, redesigning them for a modern take on vintage. our shared appreciation for the way tile can elevate so many styles of design, from ultra modern to traditional and rustic, led us to this collaboration. we love the way this collection–a clé customer favorite–can create so many moods, from streamlined and sophisticated to warm and cozy, as well as unexpected bridges between the two.
all zellige is not created equal
clé is committed to the craft of traditional ceramics and to the authenticity of the art form. we ensure that we always deliver a handcrafted, wood-fired product that embodies a true moroccan zellige surface. inherent color variations, surface marks and signature flaws (from olive pits exploding in the firing) are trademark characteristics of this ancient craft that we endeavor to maintain; in fact, it is a hallmark of true zellige that we believe is to be cherished. discover why we call zellige the "perfectly imperfect" tile.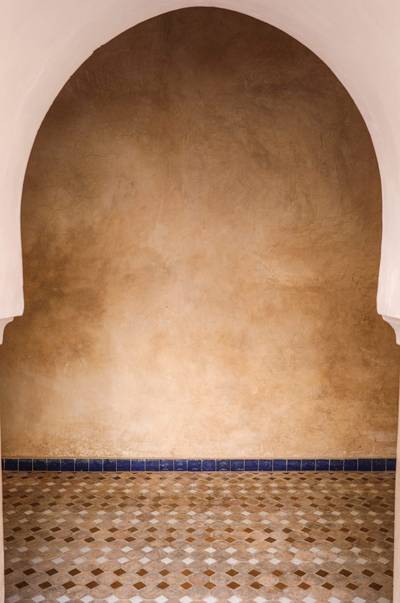 product specifications
non freeze thaw resistant
radiant heating compatible