authentic, traditional moroccan handmade terracotta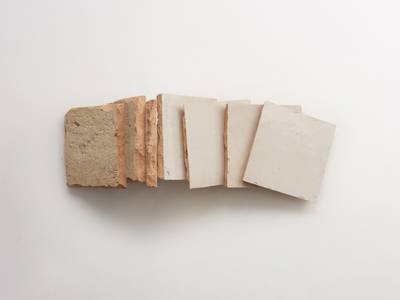 the perfectly imperfect tile
this authentic moroccan tile comes from a tradition steeped in ancient processes embodied in its inherent uneven shapes, protruding edges, irregular shade variations and speckled finishes.
parched vellum is a natural zellige covered with a warm, linen-toned glaze with the slightest hint of a blush undertone. the glaze brings to life the texture, color, character, and heritage of the clay beneath. this is a tile beyond time: enduring, ancient, and modern.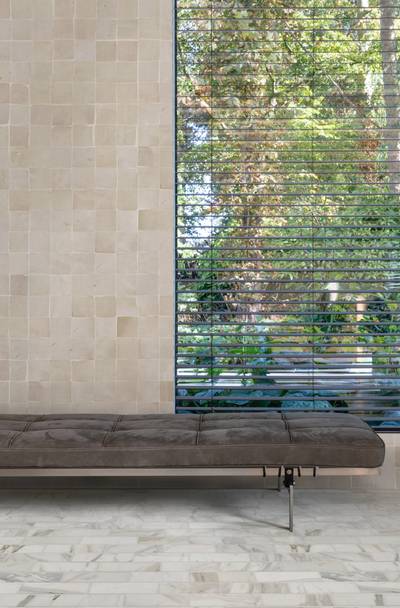 shown paired with clé calacatta gold planks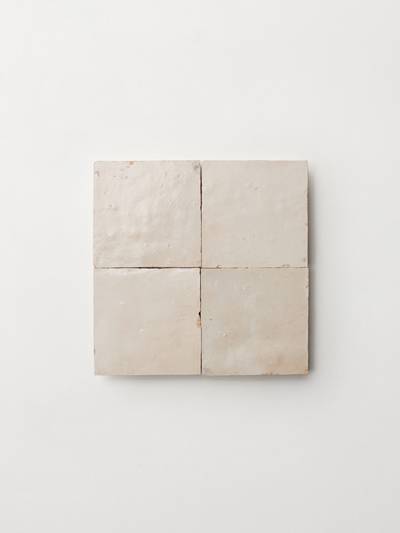 why we love zellige
clé has made it its mission to push the boundaries of surfaces by exploring tiles from around the world, often introducing materials that have been used in other countries and cultures for centuries. zellige is one of these tiles. probably the most defining characteristic of authentic moroccan zellige is its imperfections: its beautiful flaws, irregularities, and its variation. our zellige is created at the center of expertise for zellige craftsmanship, where the art of cutting and chiseling the tiles to exact sizes by hand has been passed down from generation to generation. every tile is hand-molded, hand-cut, and hand-glazed, which means no two zellige tiles are exactly alike.
why authenticity matters
without the signature pitted surfaces and hand-chiseled edges, all you're left with is a version of zellige-not the real deal. although machine cut zellige may be fine for certain clients and certain projects (they're certainly more affordable) – we, at clé, have found that offering these modern versions simply isn't the clé way. our goal is to provide an authentic zellige steeped in history from morocco where the tradition began. in fact, the clay in our zellige tile collection is the original clay unearthed centuries ago and is still fired using ancient practices in bee-hive kilns fueled by burning olive pits and branches.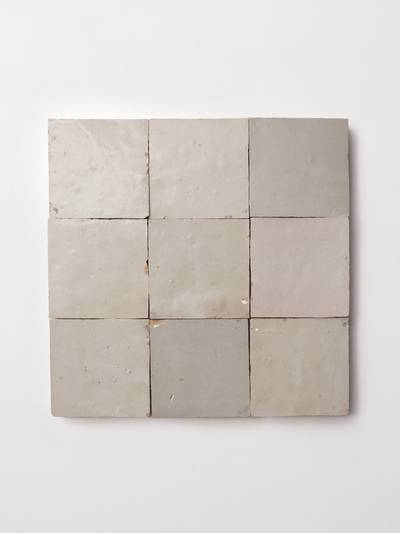 product specifications
non freeze thaw resistant
radiant heating compatible