authentic, traditional moroccan handmade terracotta
design: studio surface / photo: jennie corti
the sequins of the tile world
if you love the prized and imperfect color and surface variation in clé zellige, our 2"x2" unmounted zellige will make you ecstatic. for more detailed installations with added texture and interest, consider these smaller squares. these are also great for curved surfaces.
moroccan sea salt is our zellige answer to pure white. a clean, brighter white with just enough tonal and surface variation to impart the hand glazed and crafted texture for which zellige is prized. when the depth of shade variations of our favorite weathered white is more than preferred, moroccan sea salt delivers a softer, less varied blanket of white.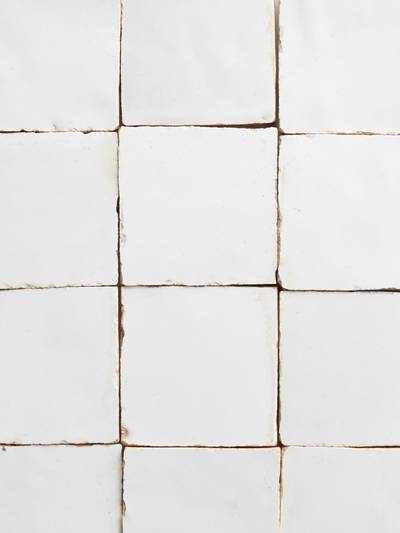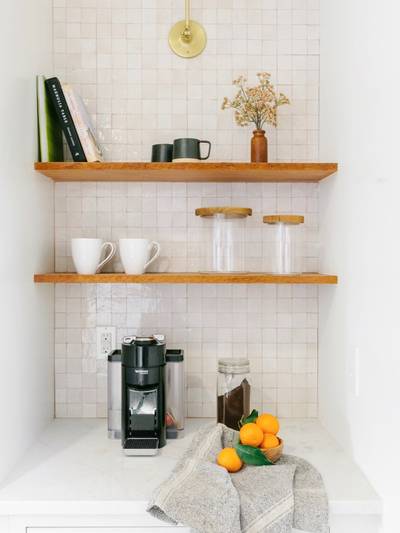 why we love zellige
clé has made it our goal to push the boundaries of surfaces by exploring tiles from around the world and introducing undiscovered materials that have been used in other countries and cultures, for centuries. probably the most defining characteristics of authentic moroccan zellige is its imperfections. its beautiful flaws and irregularities; its variation. most importantly, it is all created in the place that is the center of expertise for zellige craftsmanship where the art of chiseling the tiles to exact sizes, by hand has been passed down from generation to generation. every tile is hand-molded, hand-cut, and hand-glazed, which also means no two zellige tiles are exactly alike.
design: fenn interiors / photo: brandon lopez
all zellige is not created equal
clé is committed to the craft of traditional ceramics and to the authenticity of the art form. we ensure that we always deliver a handcrafted, wood-fired product that embodies a true moroccan zellige surface. inherent color variations, surface marks and signature flaws (from olive pits exploding in the firing) are trademark characteristics of this ancient craft that we endeavor to maintain; in fact, it is a hallmark of true zellige that we believe is to be cherished. this is the reason why our clients seek out clé zellige above others. many manufacturers have opted for machine cut tiles as they are far less expensive to produce, however, the lack of artisanship comes through in the final installation. discover why we call zellige the "perfectly imperfect" tile.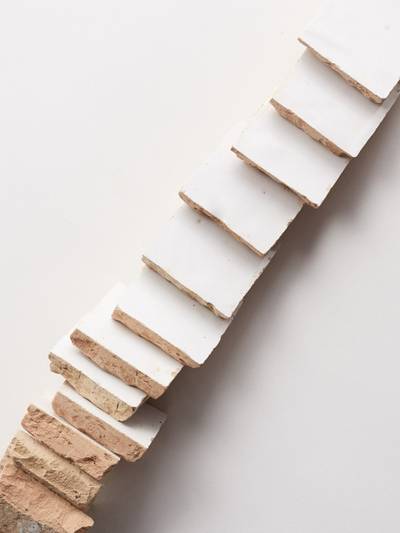 product specifications
non freeze thaw resistant
radiant heating compatible