authentic, traditional moroccan handmade terracotta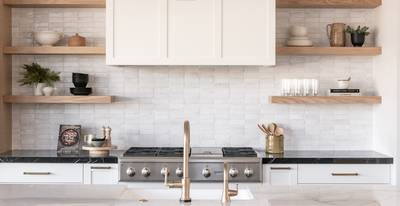 design: becki owens / photos: rebekah westover
the new, centuries-old zellige format
2"x6" zellige, otherwise known as bejmat, is a traditional shape in morocco, reminiscent of an earthier, handcrafted subway tile–which, of course, bejmat predated by centuries. at 3/4" this "subway" size is slightly thicker than our standard 3/8" zellige.
moroccan sea salt is our zellige answer to pure white. a clean, brighter white with just enough tonal and surface variation to impart the hand glazed and crafted texture for which zellige is prized. when the depth of shade variations of our favorite weathered white is more than preferred, moroccan sea salt delivers a softer, less varied blanket of white.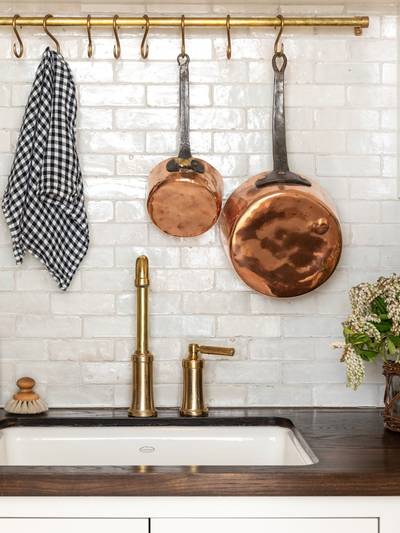 design / photo: studio mcgee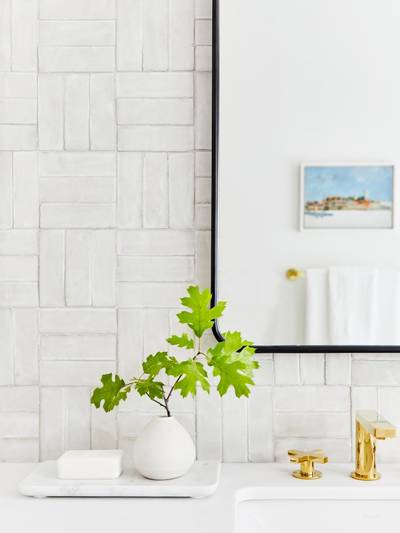 why we love zellige
clé has made it its mission to push the boundaries of surfaces by exploring tiles from around the world, often introducing materials that have been used in other countries and cultures for centuries. zellige is one of these tiles. probably the most defining characteristic of authentic moroccan zellige is its imperfections: its beautiful flaws, irregularities, and its variation. our zellige is created at the center of expertise for zellige craftsmanship, where the art of cutting and chiseling the tiles to exact sizes by hand has been passed down from generation to generation. every tile is hand-molded, hand-cut, and hand-glazed, which means no two zellige tiles are exactly alike.
design: emily henderson / photo: sara tramp
all zellige is not created equal
without the signature pitted surfaces and hand-chiseled edges, all you're left with is a version of zellige-not the real deal. although machine cut zellige may be fine for certain clients and certain projects (they're certainly more affordable) - we, at clé, have found that offering these modern versions simply isn't the clé way. our goal is to provide an authentic zellige steeped in history from morocco where the tradition began. in fact, the clay in our zellige tile collection is the original clay unearthed centuries ago and is still fired using ancient practices in bee-hive kilns fueled by burning olive pits and branches.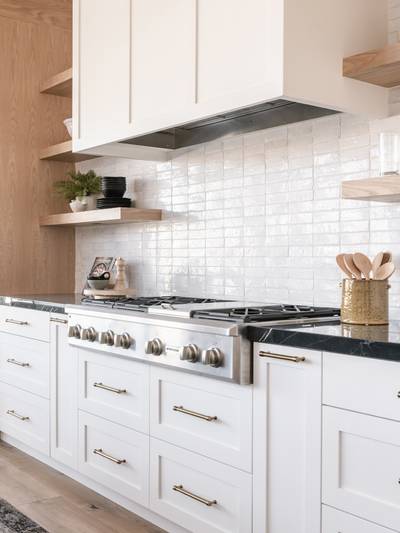 design: becki owens / photos: rebekah westover
product specifications
non freeze thaw resistant
radiant heating compatible